Online Banking is about to get even better!
We are excited to announce that our anticipated redesigned digital banking platform will be launching early November! Our goal is to provide our members with a more user-friendly experience.  We are proud to provide our members with a digital banking platform that is easy to use, loaded with new robust features, and allows you 24/7 management of all your finances.
Important: Update your information

• When you log in for the first time, we will be using your Sign-on ID, email and phone number you have on file with Beacon Credit Union to help authenticate your device. If you use mobile banking exclusively, please make sure you know your user i.d. (as it masks the last few characters when saved on the app ).

• Keep peace of mind knowing your account and information (such as your bill payees) will automatically transfer over to the new banking system.

• If you would like to receive messages and alerts via SMS text message, you will need to make sure the phone number we have on file for you is a mobile phone number.

Please ensure we have your updated email and mobile phone number by November 1st to make sure this transition is as seamless as possible. To verify and update your contact information, stop
by a member center or call
(800) 762-3136.
To ensure you have a smooth transition to our new digital banking platform, it's important that Beacon Credit Union has your current contact information.
Banking Safely Anytime, Anywhere
The fresh new look supports ease of use and provides tools for helping you achieve your financial dreams faster and better than ever.
Access accounts, eStatements and pay bills on-the-go simply with our mobile banking

Access accounts with biometric sign-in capabilities

Check account balances at a glance with FAST BALANCES

Save time using your mobile device to deposit checks

Find surcharge-free ATMs and CO-OP Network Shared Branches

Easily transfer money to your accounts at other financial institutions or send funds to other Beacon Credit Union Members

Strong security with multiple layers of authentication to protect your information
CardSmart: your card, your control
With CardSmart, you will be able to control your debit card in real-time. Protect and manage your debit card anywhere, anytime through your mobile app.
Turn your card on and off, so it's there when you need it (while protecting from unwanted/unauthorized purchases)

Set geographic restrictions on where your card can be used, including online or just in-store. Choose up to three regions based on where you do most of your shopping

Restrict or allow transactions based on specific merchant types, like gas stations, restaurants, or travel services

Establish transaction limits so you or another authorized card user can't spend more than you can afford

Schedule alerts for certain locations, amounts, or merchant types, so you know if your card is being used in ways you haven't authorized

View the transaction history associated with all of your registered cards

Add notes and tags to transactions for easy viewing

Integrated within the Beacon Credit Union Mobile Banking app (after downloading the Beacon Credit Union CardSmart app*)
Get piece of mind on your finances and enjoy life a little easier with Beacon's CardSmart.
*On-the-go card management will integrate within your mobile banking app once you download the separate CardSmart app.  Once downloaded, open the CardSmart app and follow instructions to login your Beacon Credit Union account to link the Mobile Banking app with the CardSmart app.  This only needs to be done the initial time to create the link.  After that you will be able to access your card management in the Mobile Banking app under main menu.
Credit Sense
Because your credit score impacts so many aspects of your financial life, Beacon Credit Union has made it easier to monitor. Credit Sense, powered by SavvyMoney, will be available in the new online Banking and Mobile Banking apps. This free service is designed to help you stay on top of your credit. The benefits of checking your score today include various abilities.
Receive monitoring alerts

Identify credit bureau errors

View best rates available for you based on your score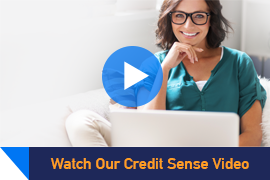 Spending
Our new digital banking platform has the excellent spending tool to help you take control of your finances your way.
Gives you the ability to set up saving goals and track your progress as you go. Edit and update your goals easily and quickly

Create a personal budget(s) using your current account transaction history, and organize transactions into categories that you can easily recognize

Compile your Beacon Credit Union accounts and accounts from other financial institutions for a complete financial view

See where your money goes and take control of your spending, by categorizing transactions automatically
Stay Tuned for More Info
In the coming weeks, we will be sharing more information on your new digital banking platform, including when the conversion will be happening and what you'll need to do when you log in for the first time.